I spend a lot of time reading business blogs each day. I need to educate myself on blogging, e-commerce, social media and small business, and this has been a wonderful way to do so. I have come up with a list of my favorite business blogs that continue to provide me with relevant up to date information.
What is a business blog?
Business blogs cover a very wide range. The ones that I favor cater to the small business owner who operates an on-line business. These are so good for those of us who work on our business from an office or studio in our homes. Business blogs, just like lifestyle blogs can vary considerably from one another. That is what keeps them interesting and why I follow a number of them. The business blogs that I like speak to real people, and they do not assume that I have lots of prior knowledge about their topics.
My Top 5 Business Blogs
This blog is all about the art and science of blogging. If you write a blog or if you are contemplating doing so, this website is the place to be. This business blog provides you so very many resources, and they feature the work of many other bloggers. My connecting with them, you are able to connect with the blogging community. I need to utilize their resources more than I have done.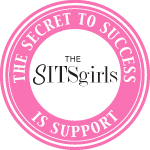 What I like the most about this business blog from Zac Johnson is that he utilizes many blogging experts to write and publish posts. Each post is a little different and provides the flavor of the blogger writing the post. I found a new blog that I listed below when reading one of the posts on his blog. If you are a blogger check out this business blog.
Here is a photo of Zac and his dog from his about page.
This business blog is a treasure trove of information. I have to admit, the beautiful graphic of a hunter searching through the jungle with a magnifying glass and the tagline "Your Guide to the Social Media Jungle" grabbed me right away. Michael Steltzner is the founder of this remarkable website that calls itself a social media magazine. The podcasts are wonderful as are the articles. This is another of those sites that you can spend hours perusing. You can learn so much from the information presented in this business blog.
I like to use the Buffer app to schedule postings on my Facebook page. They also have a business blog that is awesome. They have articles about many aspects of doing online business. Check it out and enjoy the read. Here is an info-graphic from their content today.
This blog addresses all kinds of business needs. Some are for larger business with lots of employees, and others are for any size business. I have been receiving their posts by email for a number of years. One of my favorite things about HubSpot is that they write and provide downloads of lots of educational materials. They have information on developing email lists, writing blogs, using social media, SEO and more. You may find that they ask you to sign up for their programs which cost money. If you do not want to do that, just let them know that. They will still continue to provide the free information.
Please comment below to share with us any good business blogs that you read